"

Shondra is the quintessential performer, musician, songwriter, TV host, actor and star. She is a beautiful, brilliant one, two, three punch girl!"
Meet this Multi-Talented Artist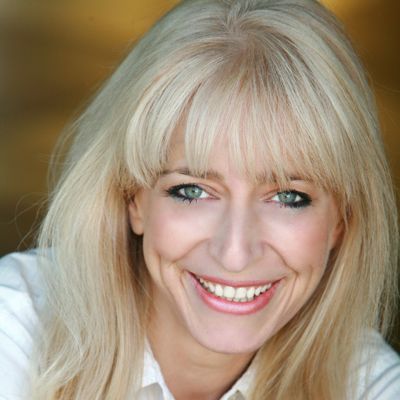 Award winning songwriter, Shondra is an Alumni of the Juilliard School of Drama with extensive experience in the entertainment business. Along with leads in comedic, dramatic and musical theatre and voice over work for radio and television, she has performed her own concerts in showrooms in Reno, Las Vegas, throughout southern California, Sea World and on popular cruise ships.

Shondra just won Best Rock Song 2021 in The Artists Forum Music Competion in NYC for her song Greed Incorporated. Her music video Greed Incorporated won Finalist in the 2020 World Music & Independent Film Festival in Virginia, 2019 Semi-Finalist Bob Fosse Award in Chicago Amarcord Arthouse Television Awards and Winner of an American Tracks Music Award for Best Metal Song 2019. It was also an Official Selection in 2020 Sedona Film Festival, 2020 RockFest in LA, Studio City International Film & TV Festival, 2019 Artist's Forum Film Festival in New York, LA Music Video Awards, Audio Shoot Unsigned International Film & Music Video Festival in Wexford, Ireland, Wide Screen Film Festival in Las Vegas, Jerome Indie Film & Music Festival and Best Music Video in Utah Music Video Awards. 
Her songwriting catalogue includes songs in musicals she and her two time Emmy award winning creative partner, Dev Ross, have coproduced, Weird Detention, Hot Flashes on the Trail, Horse Tales & Cowboy Trails, Delta Dental's, The Mouth Project. She has songs published in Unity Worldwide Ministries Songbooks that are on the daily playlist of EmPower Music Radio. 
Currently performing shows & concerts across the USA with her creative partner Dev Ross as The Two Lucys, in the entertainment team Tom & Shondra and the Dynamite Divas.

Master coach (25 yrs.) whose private students have won scholarships to drama conservatories, singing contests and pageants - many who are now professionals in the industry. She co-founded Sedona Youth Theatre enjoying it's 14th year. Her Guest Coaching production credits include: Footloose, Newsies, Fiddler On the Roof, Peter & the Star Catcher, Crazy For You, Grease, Next to Normal, Guys & Dolls, Jesus Christ Superstar, Godspell and her Finding Your Voice Workshops co-producing Experience Yourself Women Retreats across the USA and Canada. 
Music Director credits: GracePointe of Sedona, Religious Science Flagstaff, Center for Positive Living, Unity of Sedona's Sunday Night LIVE services and founder/director of the In the Living Room Music Series. 
Producing Event & Fundraiser credits: Sedona Community Fair, Sedona Winefest, Be Their Voice - Artists for Animals for Humane Society Sedona and Second Chance Center for Animals, Sedona Sunrise Superstar, Cottonwood Idol, Relay for Life Races, International Peace Day Celebrations and Sedona Cares ~ A Day of Action raising $30,000 in which was distributed to three families who lost their homes from fires.
Community Service credits: 2018-2019 President of NAWBO, (National Assoc. of Women's Business Owners) Sedona-Verde Valley Chapter, 2019-2020 NAWBO Past President/Marketing Chair. Board of Directors: Sedona Historical Society, Jack Jamesen Memorial Sculpture Park and Sisterhood Connection Foundation.
Awards for Community Service:  2018 Sedona Verde Valley Woman of the Year, 2017 Arizona Foundation  Community Collaborator of the Year, 2017 NAWBO Community Involvement Award, 2016 NAWBO Rising Star Award, PWG 2012 You Make A Difference Award, Arizona Foundation's Spirit of Sedona 2013 Business Benefactor of the Year and 2012 Good Morning Sedona Special Achievement Award.